Wentworth Operating Company
Wentworth Operating Company is an Oklahoma corporation established in 1986 to drill, operate, and manage oil and gas properties in Oklahoma and the surrounding states. Wentworth has oil and gas operations in NW, NE and SE Oklahoma. Wentworth works across a broad spectrum of the energy industry, from geology and engineering to the well site. Services to the industry include commercial SWD, contract operations, pipelines, gas gathering and compression.
Our success is a product of our dedicated employees and our team of highly experienced contract geological, land, legal and accounting professionals and field operators.
This 3rd generation oil company is proud of its rich heritage and is the result of dedicated people and professions that built this company, with their roots going back 80 years, when a 20-year-old Robert L. Tiehen, began a career as a clerk, with Skelly Oil Company in SE Nebraska.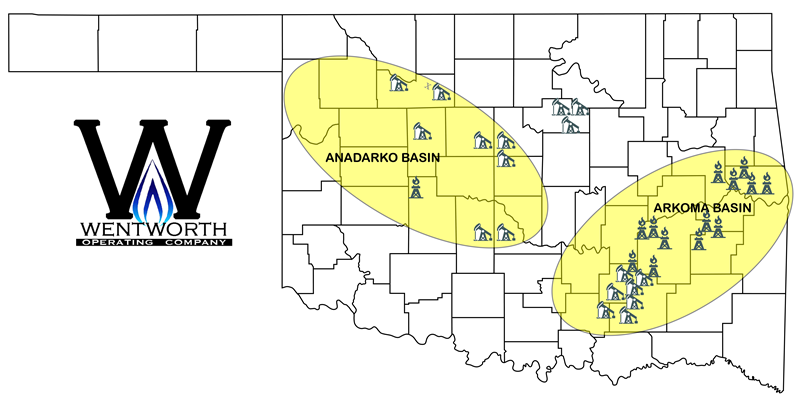 Address
11900 N. MacArthur Boulevard, Suite D
Oklahoma City, OK 73162
for Division Orders, Address Changes, or Accounting Inquiries please send an email to accounting@wentworthoperating.com
Responsible Energy Production
Wentworth Operating is committed to responsible energy production. Responsible to the land, the stakeholders and the community. Our aim is to provide jobs and profits in communities, where we participate in oil and gas exploration and production.